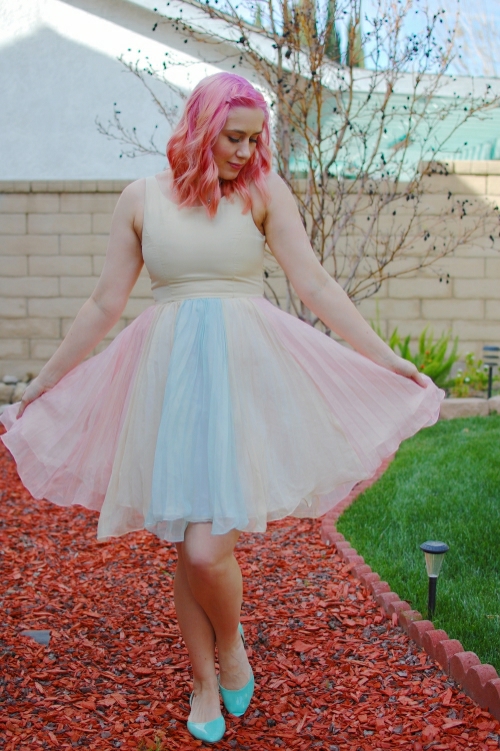 The dress of my dreams. It's finally mine! I was talking about my love for a Facebook swap group last week and I received this gorgeous dress because of it. I'm not a "lucky" person in general, but I feel fortunate that I can now hang this beauty in my closet. Apparently I'm not the only person obsessed with it and at least twenty other people were looking for it too. I was online at the perfect time I guess!
Shoes- Urban OG
Necklace- Gift
As you can tell, I'm starting to have fun with jumpy pictures ;)

Ugh, my bangs. They are truly driving me crazy! I decided to grow them out a few weeks ago and they've been annoying ever since. They're too long to wear in front but too short to look like layers on the side. So until they grow more (or I get too tired and chop them short again) my hair is going to look awkward. Oh well...

Today we are going to take Bianca to see the Easter bunny! I know she's just a baby, but I think it's must have picture in the milestones of firsts. She has a ridiculously cute and ever so appropriate Easter dress and I'm determined to get as much use out of it as possible. I'll make sure and post it later in the week and tell you about our experience with the Easter bunny. Hopefully there won't be any screaming!

xoxo
Ashley