2019 seems like it's going to be a great year for
Erstwilder
! Their first collection of the year,
Flowers and Houseplants
, is filled with floral goodness that I'm sure you're going to love. Starting off with a bang, this massive collection has fifteen brooches, three pairs of earrings, and seven necklaces to choose from. You can check out my favorites below!
Soothing Sprigs
Brooch-
c/o Erstwilder
Jacket-
vintage
Hat-
Amazon
Without a doubt, Soothing Sprigs is my favorite in the houseplants bunch! I love the bright greens and the textured resins. It's also the perfect size: big enough to see from afar but not so big that it takes away from the outfit. I've already worn it several times, I can't get enough!
Botanical Abode
Brooch-
c/o Erstwilder
Top- old
Pants-
Tara Starlet
Terrariums are all the rage right now... Who wouldn't want to wear one? This layered brooch has a 3D effect and looks amazing with any outfit. I have a feeling this one might be the first in the houseplants collection to sell out!
A Budding Romance Rose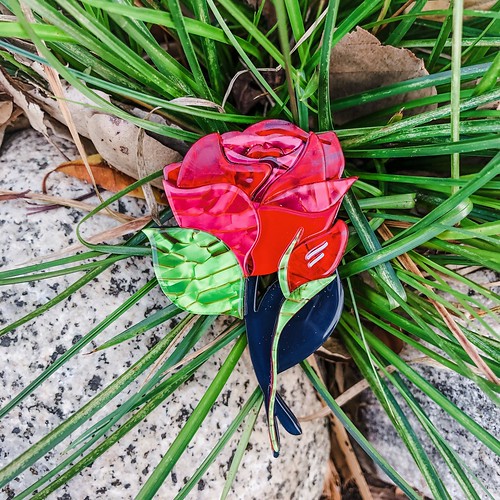 Brooch-
c/o Erstwilder
Jumpsuit-
Sister Jane
One of the most iconic flowers in brooch form! This rose is simply perfect. Vibrant yet understated, it really is the perfect finishing touch to your outfit.
My Little Peony
Brooch-
c/o Erstwilder
Top-
Vixen by Micheline Pitt
This peony brooch has so many wonderful aspects to it, where do I start? I love the size, the different resins, and the bright colors. I feel like this one will be perfect for the spring season ahead!
To see the entire collection, you can visit Erstwilder's website
HERE
!
xoxo
Ashley